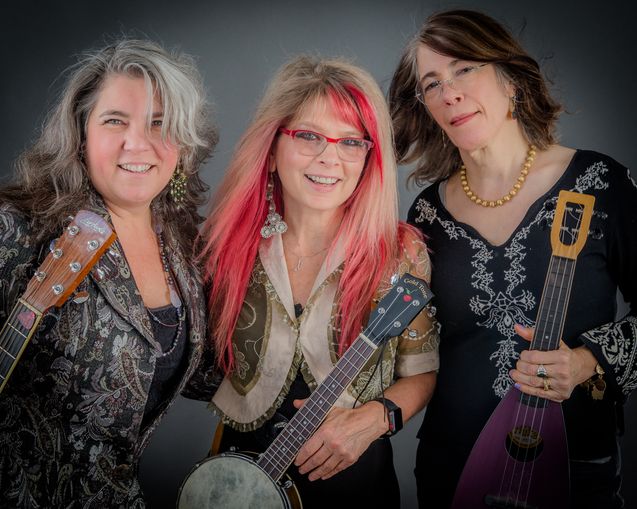 Washboard Slim's Roots Diva Project – A message from Washboard Slim
Connecticut is blessed with incredible women singers who sing a variety of roots music from bluegrass to R and B and anything in between.  Through my participation in area open mics I started backing up two great singers - Sandy Connolly and Jilian Grey.  The Bluelights singer instrumentalist Lauren Agnelli showed up one night and played some of her original songs to an appreciative audience.  I got the idea that these three women could combine their talents and the Roots "Diva" idea was born with Washboard Slim and the Bluelights as the backup band.  A typical show these days includes solo and group "Diva" songs as well as numbers by the Bluelights themselves.  Audience attendance at these shows has been such that we are having to find bigger venues for the future.
One afternoon in January, 2019 the Bluelights and the "Divas" recorded 6 songs live at the Crescendo Studio an intimate performance  space in Guilford, Connecticut.
Listen to the tunes we recorded at the Loft Sessions, featuring Lauren Agnelli, Sandy Connolly and Jilian Grey:
Battered Souls (by Lauren Agnelli)
Washboard Slim and The Bluelights
Chauffer Blues
Washboard Slim and The Bluelights
Big Hunk of Love
Washboard Slim and The Bluelights
Check out our sampler video for the Washboard Slim Roots "Diva" Project. 
The audio was recorded live at Crescendo Studio in Madison, CT, January 5, 2019. As our tribute to "American Bandstand" we lip synched to the audio tracks we'd recorded just a few hours before.