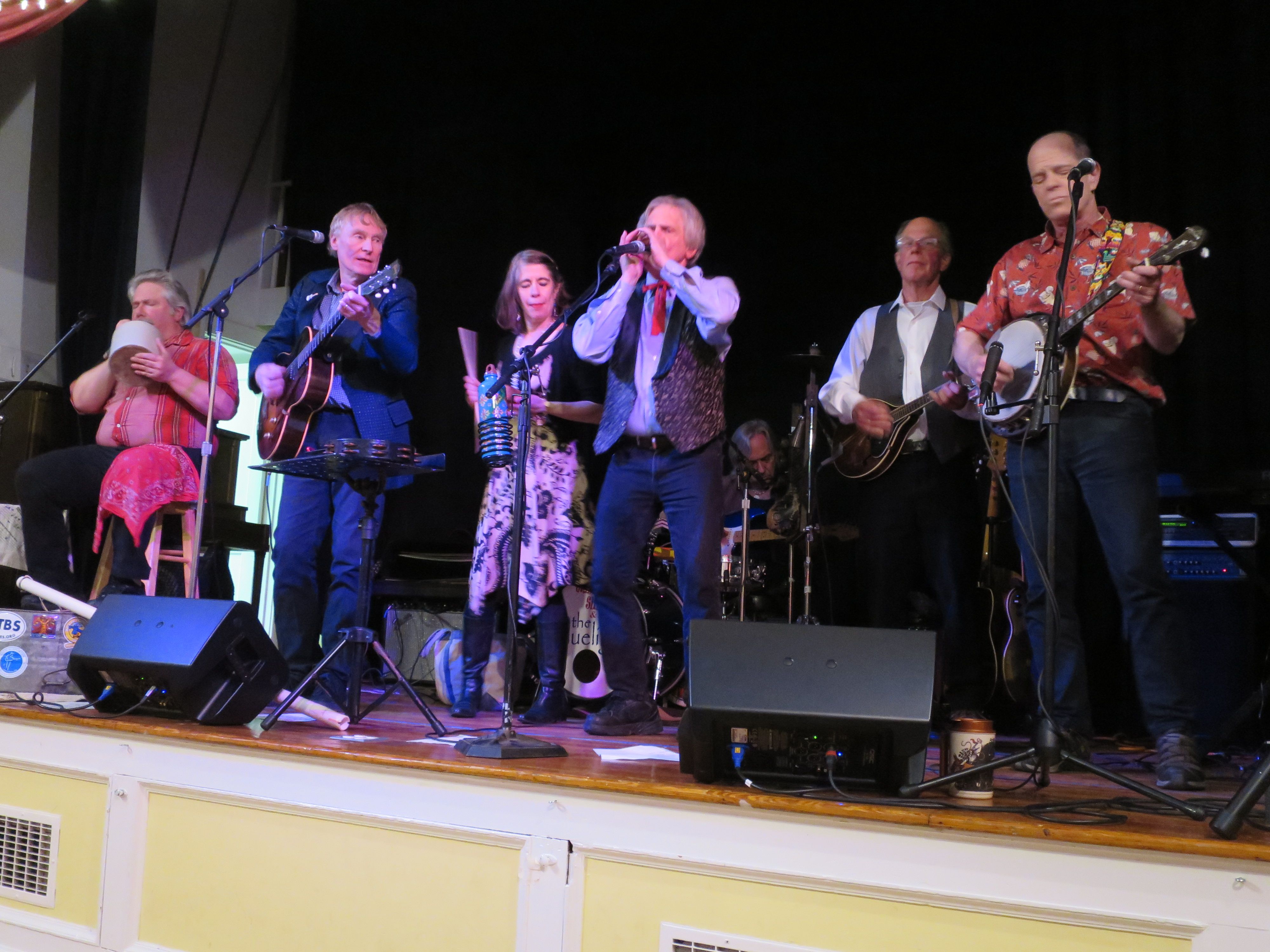 Check out our new official video of "Sin and Woe", recorded at the Whitneyville Cultural Commons historic church.
WASHBOARD SLIM AND THE BLUELIGHT'S music comes from the root of traditional American popular music.  The Bluelights draw on a variety of traditional musical forms and they've created a new musical style equally respecting the past and the present – a typical Bluelights performance might include original tunes, early jazz, blues, swing, standards, jug band, early string band, gospel, pop music from the turn of the century and rootsy rock'n'roll. Started in 1986, they continue to perform at festivals, concerts and clubs around the country.  In 2008 they won the Connecticut Blues Challenge and entry into the International Blues Challenge in Memphis, Tennessee. They're available to play a wide variety of settings including concerts, festivals, private parties, dances, and educational shows. The Bluelights have two CD's in print: Rub That Rhythm and most recently Back To The Well.
Want to throw a FUN dance party, house party, or concert?  CONTACT US!
To join our email list, please go to our contact page.